Private Party Repossessions
US-Repo is a repossession companies licensed and insured to handle private party repossessions. We routinely handle repossessions between family members, divorce disputes, and employees. A private party repossession is any repossession that occurs without a promissory note, or a lease agreement, or any repossession outside of the typical debtor - bank relationship. If other repo companies have told you that they won't handle your case, please give us a call, we will repo it for you!
Order a Private Party Repossession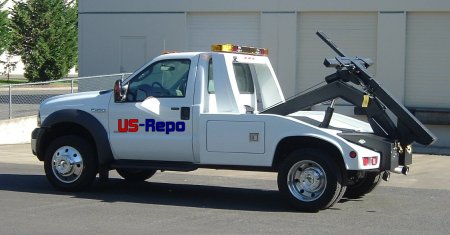 Repossession Requirements
If you are listed on the title of the of the vehicle, you can order a private party repossession through US-Repo. If you are not listed on the title of the vehicle as the owner of the vehicle, or lien holder, you probably do not have the right to repossess the vehicle. If you supply us with a copy of the vehicle title, and a repossession hold harmless, we will immediately dispatch a repo truck to repossess your vehicle.
Private Party Repossession Tip
Negotiate - You don't want to repossess the car, you want the debtor to live up to their financial obligation. If the debtor will communicate with you negotiate with them for payment. Tell them that you do not know what the bank is going to do if they do not pay right away. Don't threaten to send the repossessor, the debtor only takes this as a suggestion to hide the car from the repossessor, or they may even vandalize the car knowing that you are sending the repossessor.